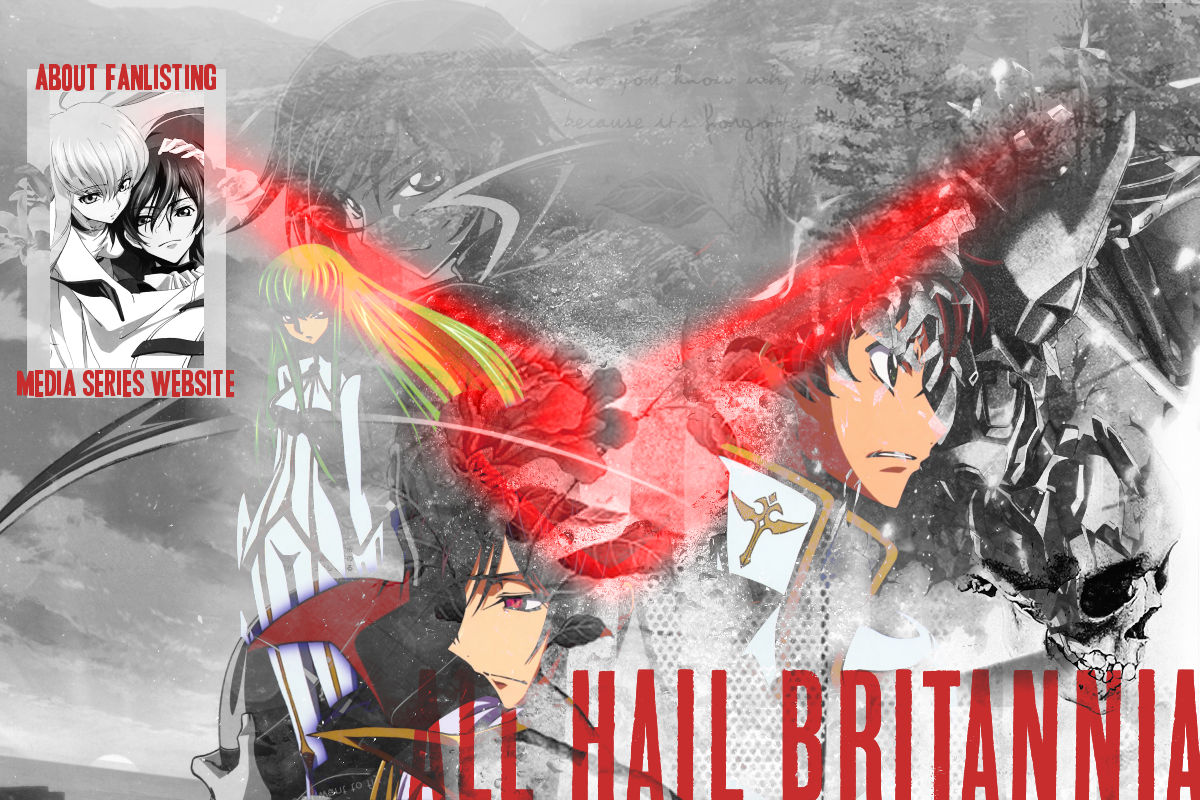 Welcome
Welcome to All Hail Britannia, a shrine and AnimeFanlistings.com approved fanlisting for the anime series Code Geass: Lelouch of the Rebellion. Here you will find information, media, and all the latest Code Geass news. If you are a fan of Code Geass, please consider showing your support for the series by joining its fanlisting.
Code Geass Koudou Blu-ray
Posted onMarch 23, 2018
The Blu-ray for Code Geass: Lelouch of the Rebellion: Transgression will include commentary from Taniguchi Goro (director) and Sakurai Takahiro (Suzaku). There are also various limited edition versions depending on where you purchase from, including Amazon and Animate. You can find more details on the official website. The Code Geass Koudou Blu-ray and DVD will be available on June 8.
Code Geass Movie English Titles
Posted onMarch 22, 2018

Sunrise has announced that the official English titles for the movie compilations are Initiation (Handou), Transgression (Koudou), and Glorification (Ooudou). Code Geass: Fukkatsu no Lelouch's English title is Re;surrection.