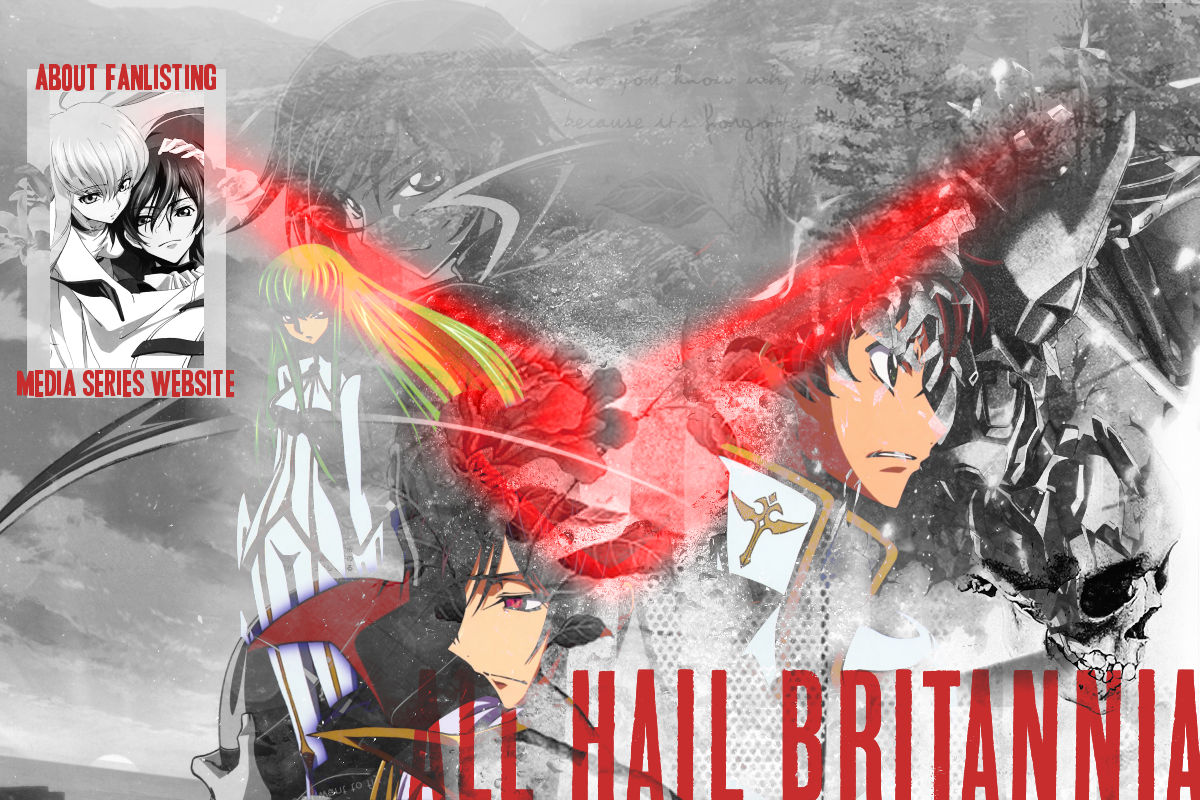 Welcome
Welcome to All Hail Britannia, a shrine and AnimeFanlistings.com approved fanlisting for the anime series Code Geass: Lelouch of the Rebellion. Here you will find information, media, and all the latest Code Geass news. If you are a fan of Code Geass, please consider showing your support for the series by joining its fanlisting.
Code Geass Oudou Theme

Posted onApril 26, 2018

Here is the official music video for Code Geass: Oudou/Glorification's theme, NE:ONE by Survive Said The Prophet. The single will be released May 23.