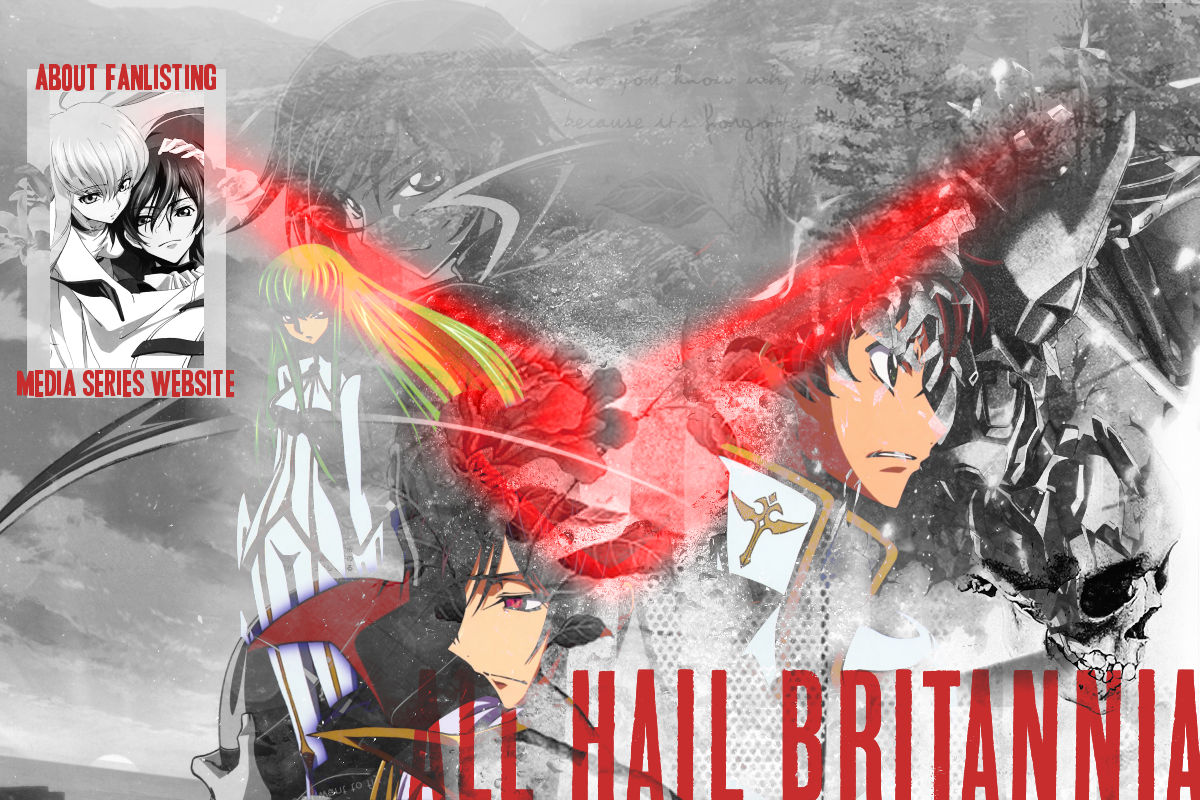 Welcome
Welcome to All Hail Britannia, a shrine and AnimeFanlistings.com approved fanlisting for the anime series Code Geass: Lelouch of the Rebellion. Here you will find information, media, and all the latest Code Geass news. If you are a fan of Code Geass, please consider showing your support for the series by joining its fanlisting.
Code Geass Koudou Blu-ray
Posted onMarch 23, 2018
The Blu-ray for Code Geass: Lelouch of the Rebellion: Transgression will include commentary from Taniguchi Goro (director) and Sakurai Takahiro (Suzaku). There are also various limited edition versions depending on where you purchase from, including Amazon and Animate. You can find more details on the official website. The Code Geass Koudou Blu-ray and DVD will be available on June 8.
Handou Merch on Bandai
Posted onDecember 4, 2017
New Code Geass Handou merchandise has appeared on the Bandai Visual Club website, this time featuring some characters from R2. There are badges, charms, clear files and more.
The new items are 1,620-8,000¥.
New C.C. Figure
Code Geass Animate Girls Festival
Koudou Collaboration Store
Posted onOctober 17, 2017
There will be Code Geass Koudou collaboration stores for a limited time in Tokyo, Osaka, and Fukuoka. Those who spend more than 3000 ¥ can participate in a lottery for special goods.