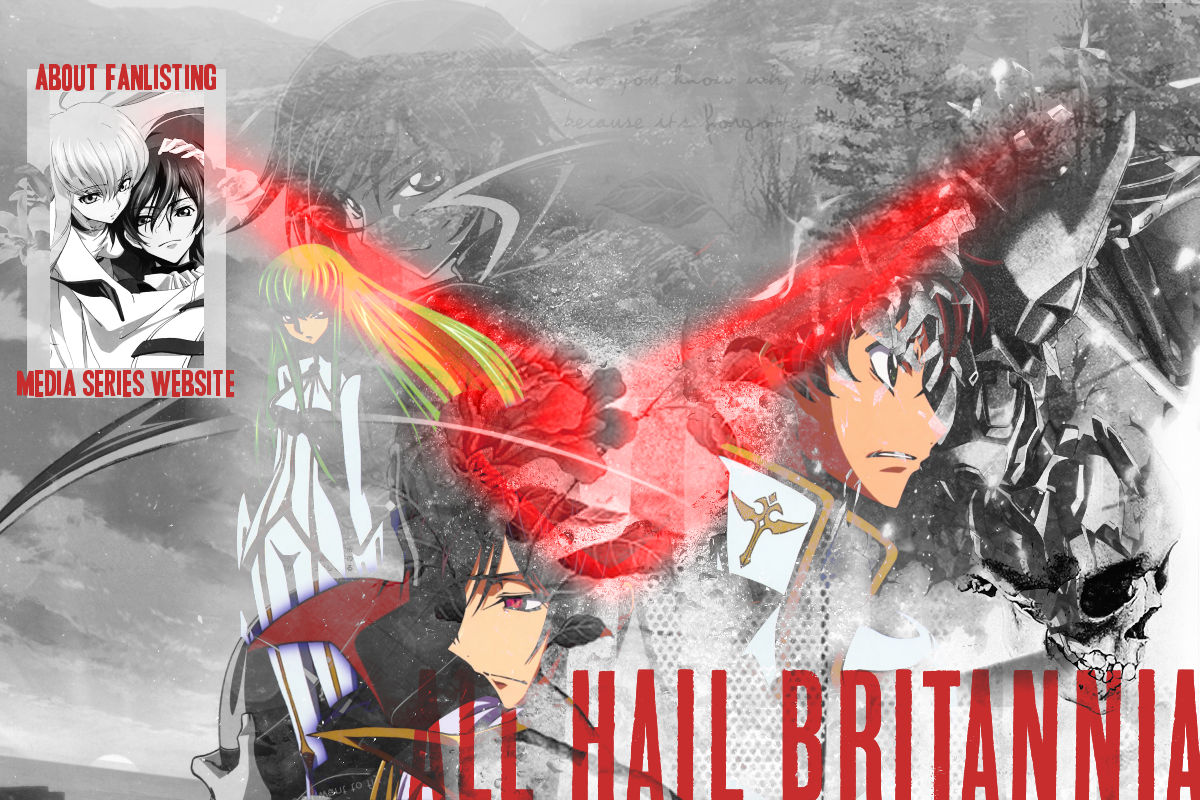 Welcome
Welcome to All Hail Britannia, a shrine and AnimeFanlistings.com approved fanlisting for the anime series Code Geass: Lelouch of the Rebellion. Here you will find information, media, and all the latest Code Geass news. If you are a fan of Code Geass, please consider showing your support for the series by joining its fanlisting.
Re;surrection Opening
Posted onFebruary 9, 2019
Oricon News has an article on the premiere of Code Geass: Fukkatsu no Lelouch article with comments from Fukuyama Jun and Sakurai Takahiro.