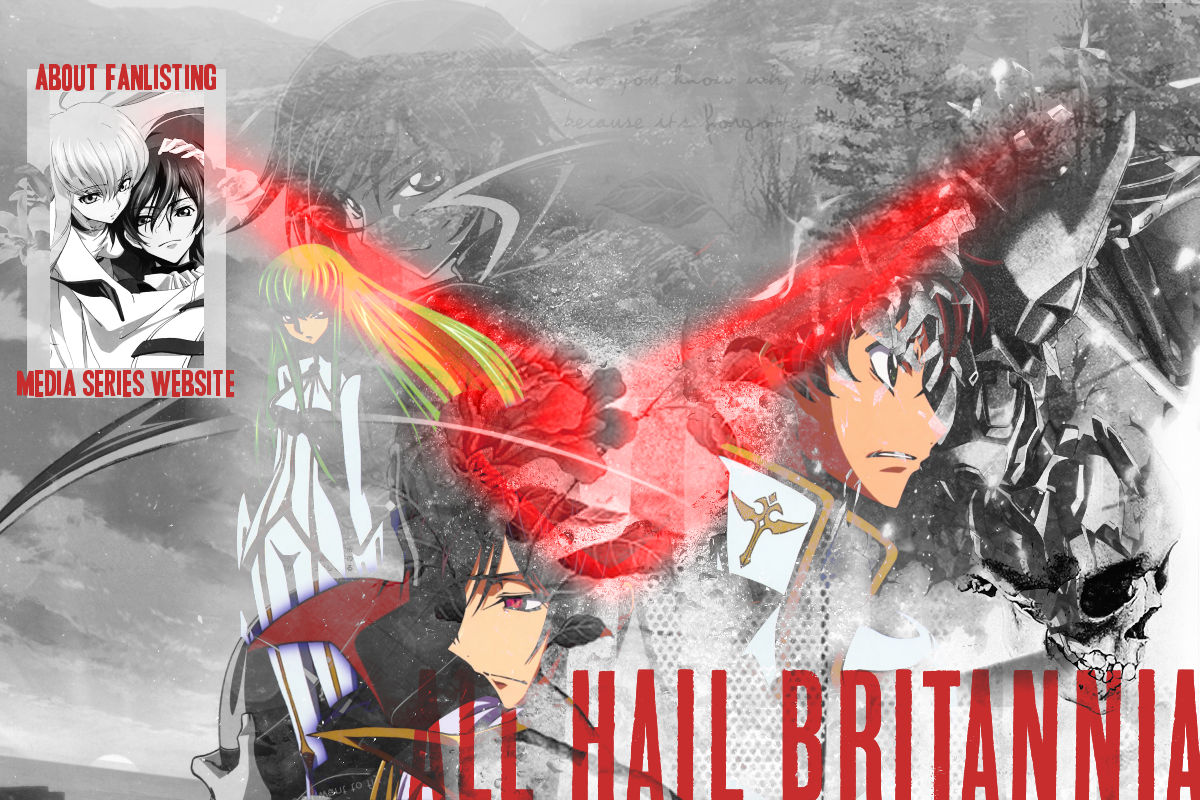 Welcome
Welcome to All Hail Britannia, a shrine and AnimeFanlistings.com approved fanlisting for the anime series Code Geass: Lelouch of the Rebellion. Here you will find information, media, and all the latest Code Geass news. If you are a fan of Code Geass, please consider showing your support for the series by joining its fanlisting.
North America Release
Posted onFebruary 9, 2019
Funimation has announced it will release Code Geass: Re;surrection in North America in May 5-8th. It will be both subbed and dubbed.
Today we're announcing that Code Geass: Lelouch of the Re;surrection is coming to North American theaters May 5 (subbed) and May 7-8 (dubbed).

Here's the newest key visual poster that also just launched from Japan! pic.twitter.com/3nqkOp1Pyx

— Funimation (@FUNimation) February 9, 2019