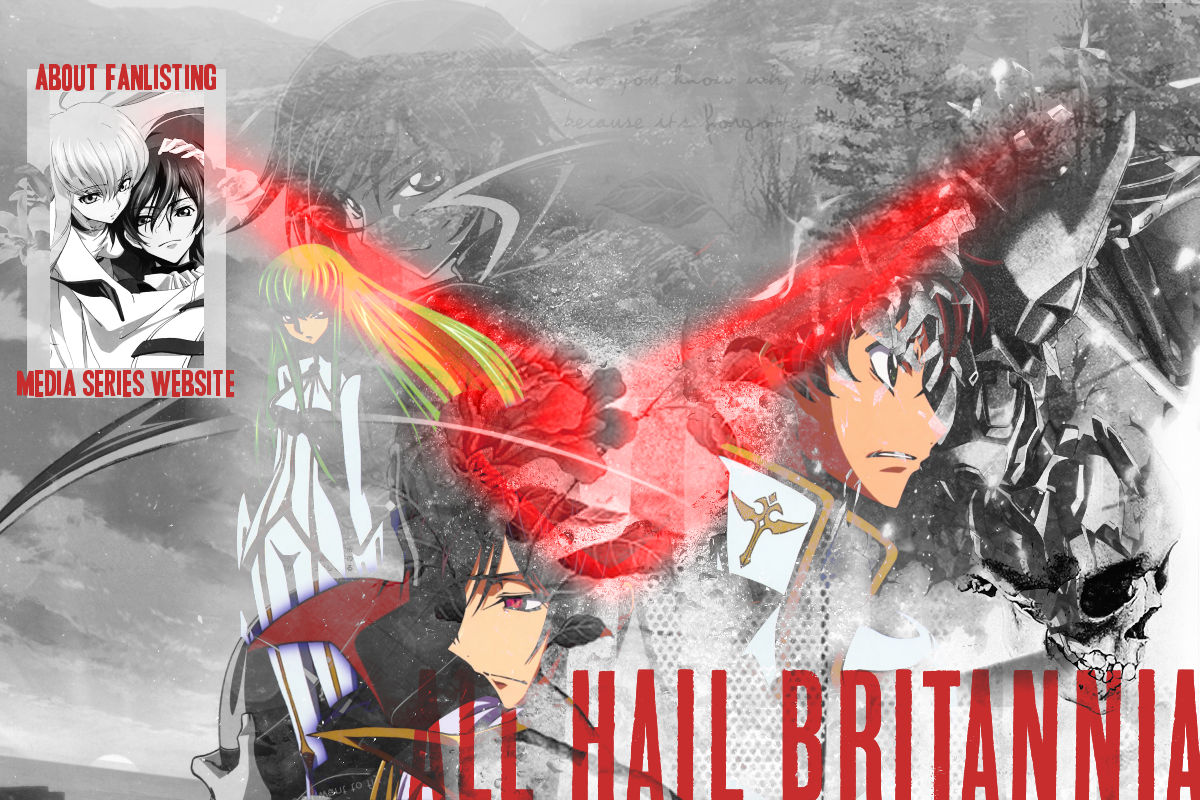 About
All Hail Britannia is AnimeFanlistings.com approved fanlisting for Code Geass: Lelouch of the Rebellion, as well as a shrine.
A fanlisting is simply an online listing of fans of a subject, such as a TV show, actor, or musician, that is created by an individual and open for fans from around the world to join. There are no costs, and the only requirements to join a fanlisting are your name and country. Fanlistings do not have to be large sites (although some are) – they are just a place where you can have your name listed along with other fans of the same subject. TheFanlistings.org is the original (but not only) web directory for fanlistings, dedicated to uniting fans across the globe. –
TheFanlistings.org
Contribute
Are you interested in sending English translations, images, or news to CodeGeass.org? Please fill out the contact form, and I will respond as soon as possible. All submissions used will be credited.
Credits
This website uses content from the following sources:
Takmaj xnienke galaxiesanddust vmari Rosesylla dontayyy huruekrn-ackles kategraphics strangeclaire Subtle Patterns