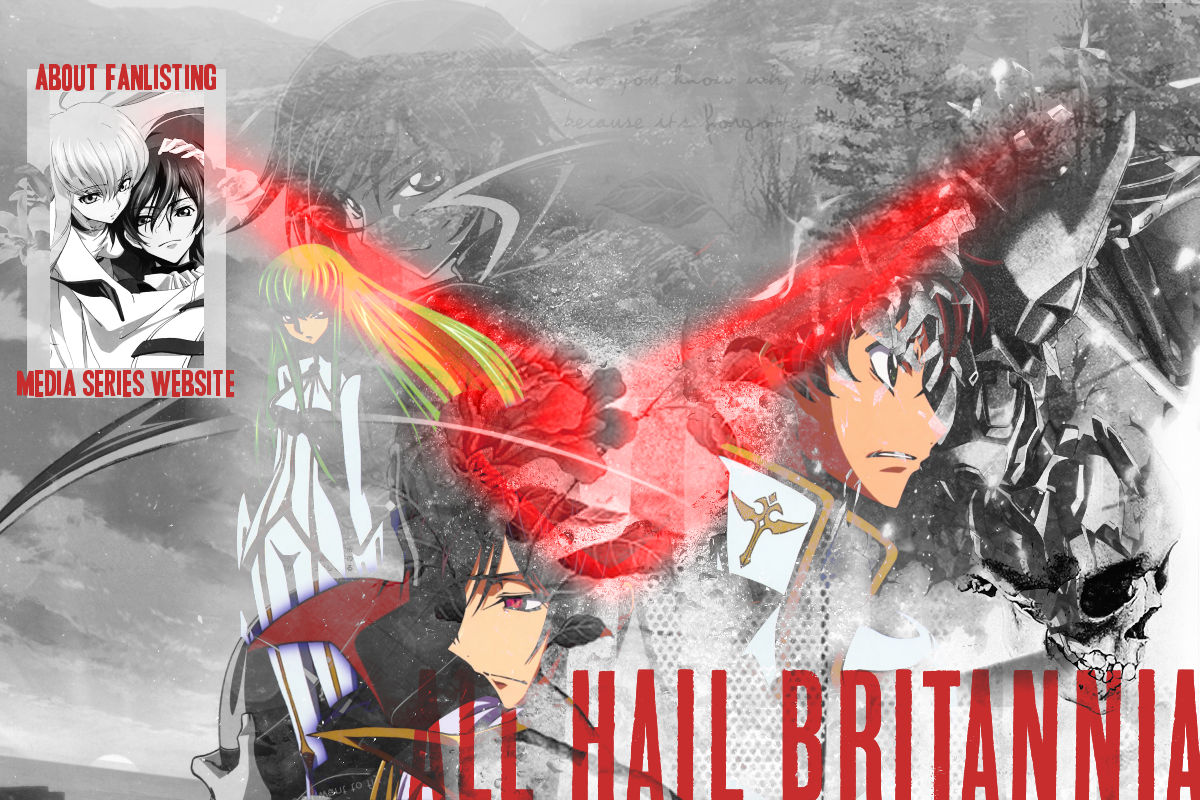 Welcome
Welcome to All Hail Britannia, a shrine and AnimeFanlistings.com approved fanlisting for the anime series Code Geass: Lelouch of the Rebellion. Here you will find information, media, and all the latest Code Geass news. If you are a fan of Code Geass, please consider showing your support for the series by joining its fanlisting.
Code Geass Cakes From Bandai
Posted onSeptember 7, 2017
Those in Japan can purchase a Code Geass cake with images of Lelouch or Suzaku printed on them. They're 2,970 JPY each, and are peach and strawberry flavored. You can buy them on on the Bandai website until September 21st.

Code Geass Koudou End Theme News
Posted onSeptember 1, 2017
It was announced on Twitter today that the Malaysian born singer Iris will be performing the new end theme for the first Code Geass compilation movie, Koudou. The new song, Aka dake ga tarinai, was produced by Asakura Daisuke from the group access, and lyricist Akio Inoue. Access performed Hitomi no Tsubasa for the last two episodes of season one. The limited edition anime version of Aka dake ga Tarinai features new art of Lelouch and C.C.


The new end song will go on sale October 18. Code Geass: Lelouch of the Rebellion Koudou is in theaters October 21.
New Fanlisting

Posted onSeptember 1, 2017

Welcome to CodeGeass.org, the brand new fanlisting for the Sunrise anime series, Code Geass: Lelouch of the Rebellion. Right now the fanlisting is online and more content will be added in the coming weeks.